SAY GOODBYE TO HEAD LICE
Professional Lice Treatment Near Green Lake, WA
Lice can be a thing of the past with just one appointment at Lice Knowing You. Our technicians have the experience, care, and attention to detail so you can walk out lice-free - we guarantee. Schedule an appointment for professional lice treatment and say goodbye to lice.
Lice Knowing You® Services
*By appointment only.
Some Lice Treatments May Not Work Why They May Be Ineffective and/or Possibly Dangerous Over the Counter Treatments: Over the counter treatments contain permethrin/pyrethin, which is derived from chrysanthemums. Children and adults exposed to these products can have symptoms of redness, swelling, excessive itching and respiratory distress. In addition, published research indicates that 80% of…
Read More

→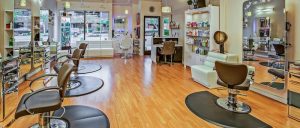 Lice Treatment: Salon vs. Mobile Unit Your family has lice. You've made up your mind to seek professional help (a great decision!). Now, you have to decide: head to the salon, or request a mobile unit to come out to your home? To Go To a Salon, Or Use a Mobile Service Our answer, nine…
Read More

→
The Truth About Home Remedies for Lice Removal Your family has lice. Your first instinct is probably, "how can I get rid of this – right now?"  That instinct is common, and leads many people to try a DIY, at-home method. But let us be the first to tell you the truth about home remedies. Many…
Read More

→