SAY GOODBYE TO HEAD LICE
Professional Lice Treatment Near Kirkland, WA
Sick of lice? Us too! That's why we're the PNW's leading salon for getting rid of lice. With over ten years in the lice removal industry, we've got the experience necessary to rid your family of lice. Give us a call or fill out the form below and we'll get back to you to schedule an appointment for professional lice treatment ASAP!
Lice Knowing You® Services
*By appointment only.
Some Lice Treatments May Not Work Why They May Be Ineffective and/or Possibly Dangerous Over the Counter Treatments: Over the counter treatments contain permethrin/pyrethin, which is derived from chrysanthemums. Children and adults exposed to these products can have symptoms of redness, swelling, excessive itching and respiratory distress. In addition, published research indicates that 80% of…
Read More

→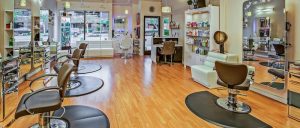 Lice Treatment: Salon vs. Mobile Unit Your family has lice. You've made up your mind to seek professional help (a great decision!). Now, you have to decide: head to the salon, or request a mobile unit to come out to your home? To Go To a Salon, Or Use a Mobile Service Our answer, nine…
Read More

→
The Truth About Home Remedies for Lice Removal Your family has lice. Your first instinct is probably, "how can I get rid of this – right now?"  That instinct is common, and leads many people to try a DIY, at-home method. But let us be the first to tell you the truth about home remedies. Many…
Read More

→