Professional Lice Treatment Near Redmond, WA
SAY GOODBYE TO HEAD LICE
Come Visit Our Lice Treatment Clinic Near Redmond
Are you preparing for a vacation? Or do you have a lice outbreak in your Redmond community? If you are asking these questions, you may be in search of a professional, locally trusted lice clinic in Remond.
With over ten years of experience in the lice treatment industry, we know how uncomfortable a lice problem can be! Luckily, you've come to the right place. The Lice Knowing You® team can quickly determine whether a lice infestation exists - through our wet lice head checks - and completely remove all lice from any head. Our removal appointments will leave you lice-free in one appointment, with a 30-day guarantee. We are conveniently located in the eastside, a short drive from your Issaquah home. Make your lice problem a thing of the past - book an appointment with Lice Knowing You® today.
Lice Knowing You® Services
Wet head lice checks
Quick, professional wet head lice checks for just $15! Don't question whether you have lice or not, call us today to find out! By the way, lice checks for children under 1 are free.
Professional lice removal
We provide the most affordable lice removal and treatment service on the east side. Stop the doctor's visits, toxic treatment products, gadgets, and online videos by getting treated by a proven lice professional.
Wondering if you have lice can be almost as bad as knowing you have lice. It could be that there are kids in your child's class with lice. Maybe your child came home complaining of an itchy head. Or, maybe you felt something crawling around on your own scalp. Whatever your situation, follow these steps…
Read More

→
Some Lice Treatments May Not Work Why They May Be Ineffective and/or Possibly Dangerous Over the Counter Treatments: Over the counter treatments contain permethrin/pyrethin, which is derived from chrysanthemums. Children and adults exposed to these products can have symptoms of redness, swelling, excessive itching and respiratory distress. In addition, published research indicates that 80% of…
Read More

→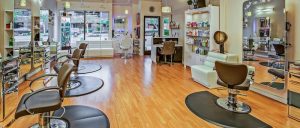 Lice Treatment: Salon vs. Mobile Unit Your family has lice. You've made up your mind to seek professional help (a great decision!). Now, you have to decide: head to the salon, or request a mobile unit to come out to your home? To Go To a Salon, Or Use a Mobile Service Our answer, nine…
Read More

→